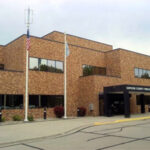 DAVISON COUNTY SHERIFF'S OFFICE
Sheriff of Davison County

Steve Harr

Email:

Phone: (605) 995-8630

Fax: (605) 995-8643

Address:
Public Safety Building, 1015 S Miller Avenue, Mitchell, SD 57301
Chief Deputy: Tim Reitzel
Deputy: Jake Verry
Deputy: Trestin Jerke
Deputy: Kyle Bice
Courtroom Deputy: Grant Lanning
Civil Deputy: Tyler Bier
Steve Harr, Sheriff
Appointed in 2021
Steve began his career with the Sheriff's Office when he was hired in January, 2000 as a Corrections Officer.  He spent 1 ½ years in this position, then became a Deputy Sheriff and served in that capacity for 12 years.  He was  promoted to Chief Deputy in 2013.  In 2021, Steve was appointed Sheriff by the Davison County Board of Commissioners after former Sheriff Steve Brink retired.  Steve serves on the Dakota Counseling Board of Directors, is the Vice-Chairperson of the Local Emergency Planning Commission, is a Deputy  Coroner for Davison County, and is a member of the James Valley Drug Task Force.  He is a member of the South Dakota Sheriff's Association, the National Sheriff's Association, the Mitchell Exchange Club, and Mitchell Moose Lodge.  As the Sheriff of Davison County, Steve oversees the operation of the Sheriff's Office and the jail.
Administrative and Office Staff:
Accident Reports written by Davison County Sheriff's Office are available for involved individuals through CRASHDOCS.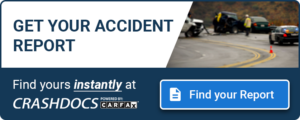 Links of Interest
Sheriff & Jail Employment Section
Current Job Openings: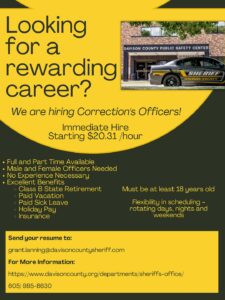 Equal Opportunity Employer
Davison County Sheriff's Office
1015 S. Miller Ave.
Mitchell, SD 57301