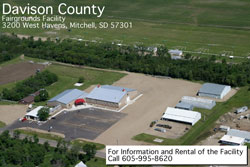 The Davison County Fairgrounds Complex is located at 3200 West Havens. The facility is available for unlimited events such as meetings, sporting events, shows, exhibits, rummages, flea markets, wedding receptions and family reunions. The Davison County Activity Center is ideal for indoor auctions. The Davison County Fairgrounds Complex also plays host to numerous agricultural, youth, and 4-H activities.
Contact the Fairgrounds Office: Monday- Friday, 8:00 AM – 5:00 PM
Email: [email protected]
Phone: 605-995-8611
Fax: 605-995-8618
Rental Information
General Information
The Davison County Meeting Hall and Activity Center was newly constructed in 2002. The Meeting Hall can be utilized for meetings or banquets up to 360 people, depending on arrangement, with on-site kitchen facilities. The Davison County Activity Center can be utilized for recreational activities, exhibits, indoor auctions, and fairs as well as larger banquets .The Meeting hall is heated and air conditioned, while the Activity Center is heated only. For information regarding these facilities, please contact the Davison County Fairground's Office at 605-995-8620.
Exhibit Hall / Activity Center
The Meeting Hall is divisible into two (2) separate rooms.
V-Tel Room – 22ft x 44 ft – 56 people (Classroom Setting)
Facility Dimensions
Meeting Hall: Dimensions: 85 ft X 50 ft
Activity Center: 125 ft X 120 ft General Display & Activities
Room Separation
Room A 55 ft X 50 ft
Room B 30 ft X 50 ft
Meeting Hall Seating Capacity
144 People —-> Classroom Style (Tables & Chairs – 4 People per table one side)
360 People —-> Banquet Style (Tables & Chairs – 8 People per table, 4 per side)
450 People —-> Theatre Style (Chairs in Rows with Front Presentation Table)
Portable Bleachers are also available for use onsite only.
Facility Photos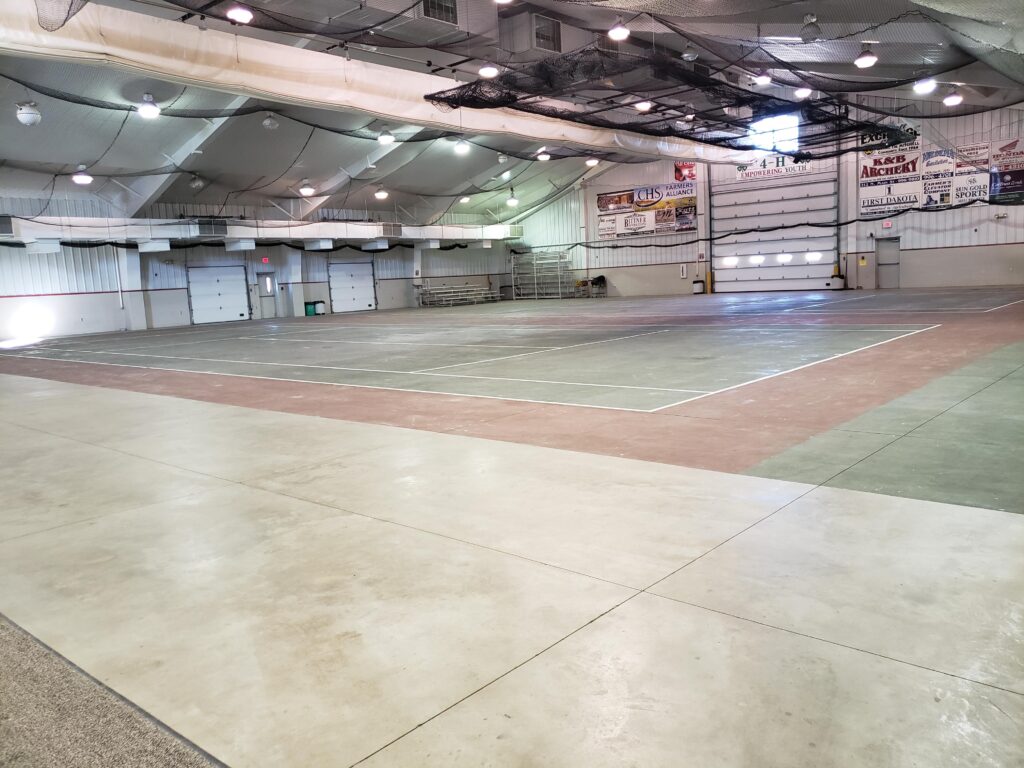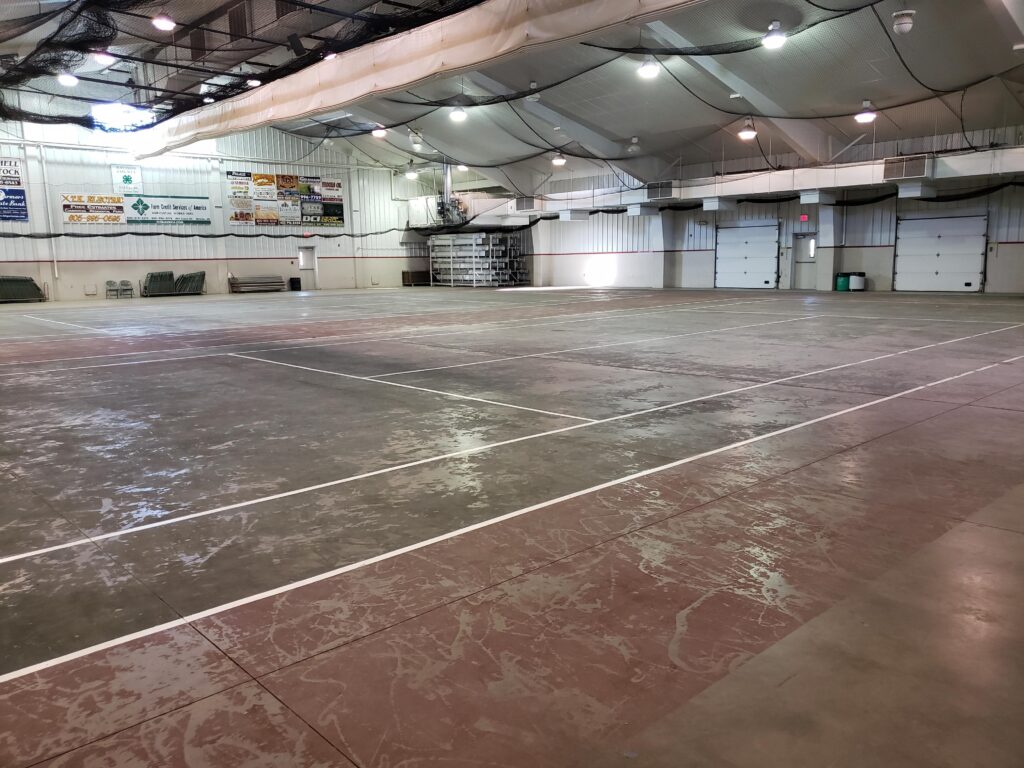 Activity Center (Looking east)
"Curtain in the center of room to divide in half if needed"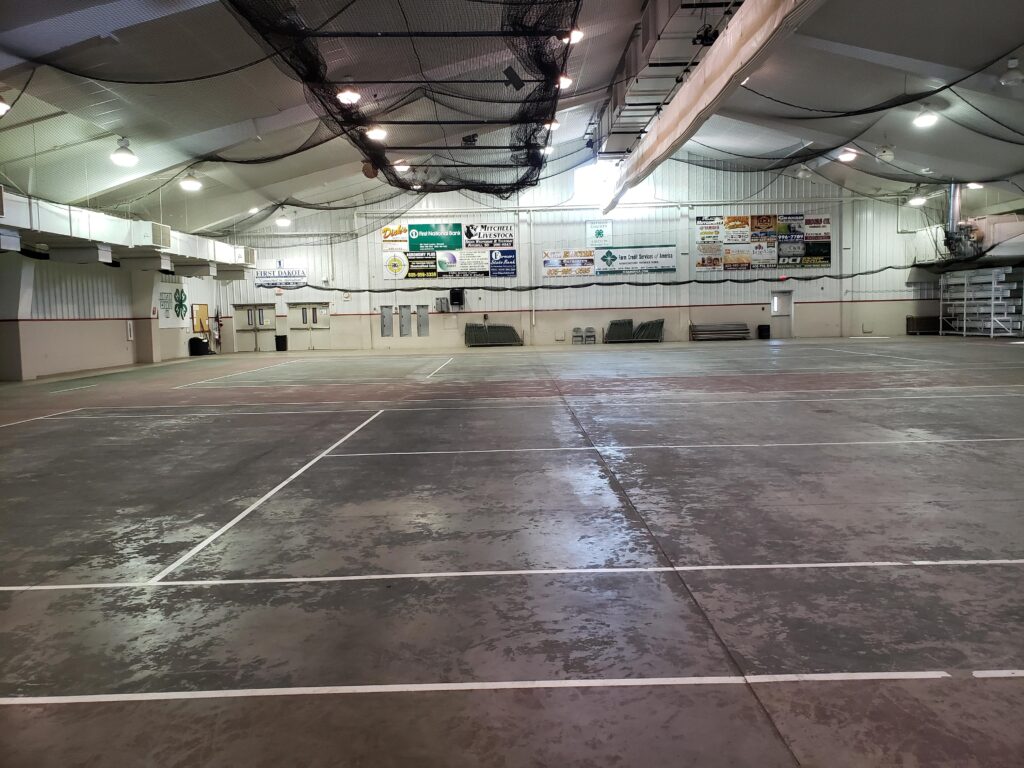 Activity Center (Looking west)
Advertising SPACE AVAILABLE – Contact Fairgrounds Office 605-995-8620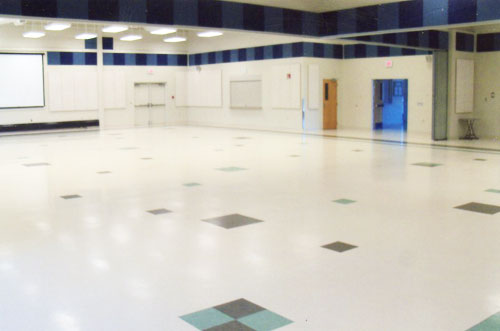 Meeting Rooms A & B
NOTE: Kitchen (far corner), Projector Screen and Pull out divider wall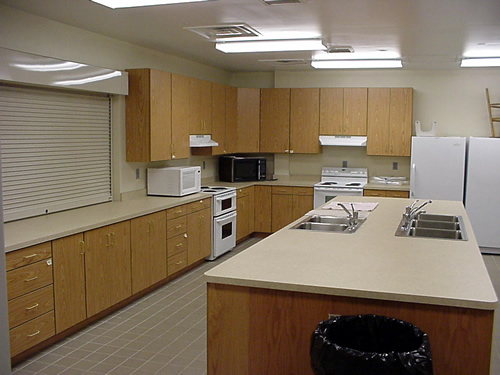 Facility Kitchen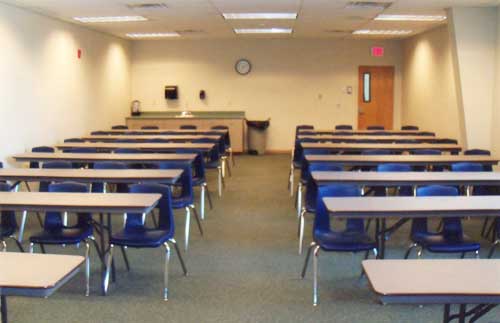 V-tel Room (classroom setup)
"70 TV with HDMI cable for computer connection at front of room"

Event Seating
---

Contact Us
Davison County Courthouse Auditors Office
200 E. 4th Ave.
           Mitchell, SD 57301