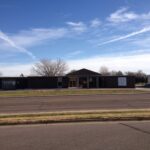 South Dakota Department of Health
FREE Flu POD CLINIC will be held on Thursday, October 26th  from 3 PM-7 PM at the Corn Palace for children 6 months-18 years old. To learn more, click on Flu POD Flyer. You can also print out the consent form and have it completed prior to the event @ http://doh.sd.gov/documents/diseases/flu/2017-18ConsentForm-Inactivated-vaccine.pdf
Department of Health

Jenna Auch

Email:

Phone: (605) 995-8050
Fax: (605) 995-8058

Address:

Davison County North Offices (Previous Central Electric Building)

1420 N. Main St.
Mitchell, SD 57301
Jenna Auch, Community Health Nurse
Jenna has been with the SD Department of Health since 2008 as a Community Health Nurse.
Jenna is the manager for the Mitchell Family Planning Clinic, as well as the contact person for the Community Health Office in Mitchell.
Department duties/responsibilities:
WIC supplemental nutrition program
Immunizations
Family Planning
High Risk pregnancy case management
School Health
Tuberculosis case management
General public health services
Community Health Services – (605) 995-8050
WIC – (605) 995-8144
Jenna Auch, RN jenna.auch@state.sd.us
Becky Erdahl, RN becky.erdahl@state.sd.us
Family Planning
Mitchell Area Family Planning
Davison County North Offices — 1420 North Main
Mitchell, South Dakota 57301-4114
Disease Intervention, HIV/AIDS and STD Counseling & Testing
Administrative Assistants
Link to the Department of Health Website @

https://doh.sd.gov/
Secretary of Dept. of Health
Doneen Hollingsworth
600 East Capitol Avenue
Pierre, SD 57501-2536
Local Pierre Phone – (605) 773-3361
Toll Free in State – 1-800-738-2301
General Emails –

DOH.INFO@state.sd.us
Current & Upcoming Events/Meetings:
Stopping the Flu Starts with You
Influenza (the flu) is a contagious respiratory illness caused by influenza viruses. It can cause mild to severe illness, and at times can lead to death. The best way to prevent seasonal flu is by getting a seasonal flu vaccination each year.
Each year in the United States on average, 5% to 20% of the population gets the flu; on average, more than 200,000 people are hospitalized from flu-related complications, and; about 36,000 people die from flu-related causes. Some people, such as older people, young children, and people with certain health conditions, are at high risk for serious flu complications.
---

Contact Us
Phone: (605) 995-8050
Fax: (605) 995-8058
Davison County North Offices (Previous Central Electric Building)
1420 N. Main St.
Mitchell, SD 57301